Finding the right size with the optimal wiggle room is important to:

- To ensure full movement of feet and toes
- To not compromise natural walking patterns
- To have sufficient room for growth
- To give the right support and protection
Use our easy 1-2-3 step model or Print to find your optimal size!
See our video: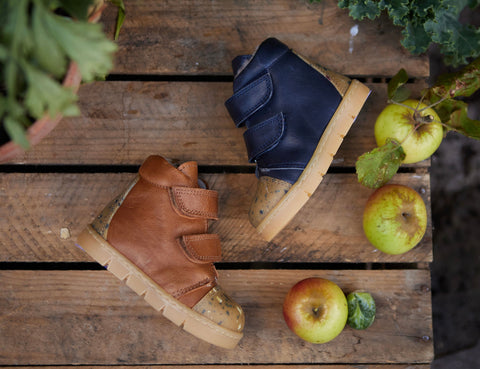 All you need to do is go to the product page and scroll down to find our Size Helper. Measure your child's feet or Print, enter that measurement, and our Size Helper will recommend the best fit for your child!

Remember you need to use the size finder every time you choose a shoe, as inner dimensions are different on most styles.
See our video: