internal-collection-to-exclude-discount-codes,all,all-shoes,early-black-friday-25-off,extra-black-week-discount,sandals,special-week-20-off,only-early-access
[false]
Blooming Clover Scallop Crossover Sandal
Color: Soft pink
[ {"id":47072232669527,"title":"28","option1":"28","option2":null,"option3":null,"sku":"3937\/B\\009\\28","requires_shipping":true,"taxable":true,"featured_image":{"id":52406860972375,"product_id":8554249257303,"position":1,"created_at":"2023-09-07T08:49:35+02:00","updated_at":"2023-09-07T08:49:39+02:00","alt":"Petit Nord Blooming Clover Scallop Crossover Sandal Sandals Soft pink 009","width":2000,"height":2600,"src":"\/\/petitnord.com\/cdn\/shop\/files\/Blooming_Clover_Scallop_Crossover_Sandal-Sandals-3937_B-Soft_pink_009.png?v=1694069379","variant_ids":[47072232669527,47072232702295,47072232735063,47072232767831,47072232800599]},"available":true,"name":"Blooming Clover Scallop Crossover Sandal - Soft pink - 28","public_title":"28","options":["28"],"price":10000,"weight":390,"compare_at_price":null,"inventory_management":"shopify","barcode":"5712142427953","featured_media":{"alt":"Petit Nord Blooming Clover Scallop Crossover Sandal Sandals Soft pink 009","id":45019441725783,"position":1,"preview_image":{"aspect_ratio":0.769,"height":2600,"width":2000,"src":"\/\/petitnord.com\/cdn\/shop\/files\/Blooming_Clover_Scallop_Crossover_Sandal-Sandals-3937_B-Soft_pink_009.png?v=1694069379"}},"requires_selling_plan":false,"selling_plan_allocations":[],"quantity_rule":{"min":1,"max":null,"increment":1}} ,{"id":47072232702295,"title":"29","option1":"29","option2":null,"option3":null,"sku":"3937\/B\\009\\29","requires_shipping":true,"taxable":true,"featured_image":{"id":52406860972375,"product_id":8554249257303,"position":1,"created_at":"2023-09-07T08:49:35+02:00","updated_at":"2023-09-07T08:49:39+02:00","alt":"Petit Nord Blooming Clover Scallop Crossover Sandal Sandals Soft pink 009","width":2000,"height":2600,"src":"\/\/petitnord.com\/cdn\/shop\/files\/Blooming_Clover_Scallop_Crossover_Sandal-Sandals-3937_B-Soft_pink_009.png?v=1694069379","variant_ids":[47072232669527,47072232702295,47072232735063,47072232767831,47072232800599]},"available":true,"name":"Blooming Clover Scallop Crossover Sandal - Soft pink - 29","public_title":"29","options":["29"],"price":10000,"weight":390,"compare_at_price":null,"inventory_management":"shopify","barcode":"5712142427960","featured_media":{"alt":"Petit Nord Blooming Clover Scallop Crossover Sandal Sandals Soft pink 009","id":45019441725783,"position":1,"preview_image":{"aspect_ratio":0.769,"height":2600,"width":2000,"src":"\/\/petitnord.com\/cdn\/shop\/files\/Blooming_Clover_Scallop_Crossover_Sandal-Sandals-3937_B-Soft_pink_009.png?v=1694069379"}},"requires_selling_plan":false,"selling_plan_allocations":[],"quantity_rule":{"min":1,"max":null,"increment":1}} ,{"id":47072232735063,"title":"30","option1":"30","option2":null,"option3":null,"sku":"3937\/B\\009\\30","requires_shipping":true,"taxable":true,"featured_image":{"id":52406860972375,"product_id":8554249257303,"position":1,"created_at":"2023-09-07T08:49:35+02:00","updated_at":"2023-09-07T08:49:39+02:00","alt":"Petit Nord Blooming Clover Scallop Crossover Sandal Sandals Soft pink 009","width":2000,"height":2600,"src":"\/\/petitnord.com\/cdn\/shop\/files\/Blooming_Clover_Scallop_Crossover_Sandal-Sandals-3937_B-Soft_pink_009.png?v=1694069379","variant_ids":[47072232669527,47072232702295,47072232735063,47072232767831,47072232800599]},"available":false,"name":"Blooming Clover Scallop Crossover Sandal - Soft pink - 30","public_title":"30","options":["30"],"price":10000,"weight":390,"compare_at_price":null,"inventory_management":"shopify","barcode":"5712142427977","featured_media":{"alt":"Petit Nord Blooming Clover Scallop Crossover Sandal Sandals Soft pink 009","id":45019441725783,"position":1,"preview_image":{"aspect_ratio":0.769,"height":2600,"width":2000,"src":"\/\/petitnord.com\/cdn\/shop\/files\/Blooming_Clover_Scallop_Crossover_Sandal-Sandals-3937_B-Soft_pink_009.png?v=1694069379"}},"requires_selling_plan":false,"selling_plan_allocations":[],"quantity_rule":{"min":1,"max":null,"increment":1}} ,{"id":47072232767831,"title":"31","option1":"31","option2":null,"option3":null,"sku":"3937\/B\\009\\31","requires_shipping":true,"taxable":true,"featured_image":{"id":52406860972375,"product_id":8554249257303,"position":1,"created_at":"2023-09-07T08:49:35+02:00","updated_at":"2023-09-07T08:49:39+02:00","alt":"Petit Nord Blooming Clover Scallop Crossover Sandal Sandals Soft pink 009","width":2000,"height":2600,"src":"\/\/petitnord.com\/cdn\/shop\/files\/Blooming_Clover_Scallop_Crossover_Sandal-Sandals-3937_B-Soft_pink_009.png?v=1694069379","variant_ids":[47072232669527,47072232702295,47072232735063,47072232767831,47072232800599]},"available":true,"name":"Blooming Clover Scallop Crossover Sandal - Soft pink - 31","public_title":"31","options":["31"],"price":10000,"weight":390,"compare_at_price":null,"inventory_management":"shopify","barcode":"5712142427984","featured_media":{"alt":"Petit Nord Blooming Clover Scallop Crossover Sandal Sandals Soft pink 009","id":45019441725783,"position":1,"preview_image":{"aspect_ratio":0.769,"height":2600,"width":2000,"src":"\/\/petitnord.com\/cdn\/shop\/files\/Blooming_Clover_Scallop_Crossover_Sandal-Sandals-3937_B-Soft_pink_009.png?v=1694069379"}},"requires_selling_plan":false,"selling_plan_allocations":[],"quantity_rule":{"min":1,"max":null,"increment":1}} ,{"id":47072232800599,"title":"32","option1":"32","option2":null,"option3":null,"sku":"3937\/B\\009\\32","requires_shipping":true,"taxable":true,"featured_image":{"id":52406860972375,"product_id":8554249257303,"position":1,"created_at":"2023-09-07T08:49:35+02:00","updated_at":"2023-09-07T08:49:39+02:00","alt":"Petit Nord Blooming Clover Scallop Crossover Sandal Sandals Soft pink 009","width":2000,"height":2600,"src":"\/\/petitnord.com\/cdn\/shop\/files\/Blooming_Clover_Scallop_Crossover_Sandal-Sandals-3937_B-Soft_pink_009.png?v=1694069379","variant_ids":[47072232669527,47072232702295,47072232735063,47072232767831,47072232800599]},"available":true,"name":"Blooming Clover Scallop Crossover Sandal - Soft pink - 32","public_title":"32","options":["32"],"price":10000,"weight":390,"compare_at_price":null,"inventory_management":"shopify","barcode":"5712142427991","featured_media":{"alt":"Petit Nord Blooming Clover Scallop Crossover Sandal Sandals Soft pink 009","id":45019441725783,"position":1,"preview_image":{"aspect_ratio":0.769,"height":2600,"width":2000,"src":"\/\/petitnord.com\/cdn\/shop\/files\/Blooming_Clover_Scallop_Crossover_Sandal-Sandals-3937_B-Soft_pink_009.png?v=1694069379"}},"requires_selling_plan":false,"selling_plan_allocations":[],"quantity_rule":{"min":1,"max":null,"increment":1}} ]
Add these favorites: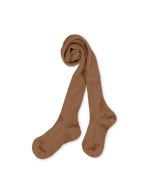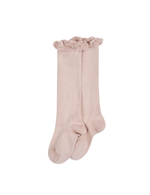 Chrome Free

Recycled Elements

Free from PTFE & PFC

Upcycled Elements

Vegetable Tanned

Artisan made
Blooming Clover Scallop Sandal (normal to wide fit)

An exclusive collaboration with Shirley Bredal. Bright clover and clover flower embroideries embellish this practical and girly sandal.

It has a practical velcro closure with buckle detailing. The insole is cushioned to ensure low impact. Suitable for girls of all ages.

Sustainability: All shoes are hand-made in 100% ecological, 100% vegetable tanned, 100% biodegradable and 100% chrome-free leathers, with an ecological, chrome-free lining. Soles are made of lightweight, recycled TR rubber.
We're working hard to get your order packed quickly. It usually takes about 1 to 2 business days for us to pack up and ship out your order. During the period of sales or promotions, a longer delivery is possible.
All customers outside EU are responsible for paying import duty and VAT separately on arrival of order.
Country

Shipping Method

Shipping Speed

United States of America, Canada

UPS EXPRESS SAVER World Wide SHOP 2-4 days

from 29 USD

UPS EXPRESS SAVER World Wide HOME 2-4 days

from 39 USD

United Kingdom

UPS Standard Shop 2-4 days

22 USD

UPS Standard Home 2-4 days

28 USD

Norway, Switzerland

UPS Standard Shop 2-4 days

22 USD

UPS Standard Home 2-4 days

28 USD

Australia

UPS EXPRESS SAVER World Wide SHOP 2-4 days

40 USD

UPS EXPRESS SAVER World Wide HOME 2-4 days

45 USD
PLEASE READ the following steps carefully to register your return with us.

Follow below steps to register your return with us.
- Please choose your own carrier for the return shipment. You are responsible for covering the return shipping costs. Keep the documentation and tracking information in case of any package loss.
- Return Address: Petit Nord Copenhagen, C/O Textile Logistics, Fabriksvej 20, port 7-9, 7441 Bording, Denmark
- If possible, forward your tracking information to support@petitnord.com, so we can track your return.
Please START by filling out our online return form to receive a the prepaid return label - CLICK HERE FOR ONLINE FORM.


Include a copy of your invoice or a note with order information (Full name + Customer order number) in the package when exchanging or returning.


Products must be returned in the same condition as received (New and Unworn).


Right of withdrawal. Any returns must be sent no later than 14 days from receipt of goods.


When we receive your return package, we will refund the amount to the credit card/account/payment method initially used to make the purchase immediately. A refund will be handled and visible between 5-14 working days, dependent on your banks internal processing.


All returns must be sent directly to our warehouse, to the address mentioned on the prepaid return label.


For 'FREE EXCHANGES', once online return form has been completed, please place new order to ensure availability. Our team will automatically refund freight cost on the new order.
Place a piece of paper on the floor up against a wall. Then place your child's foot on the paper, so the heel touches the wall. Your child must be standing upright.

Mark with a pencil at the tip of the toe. Repeat with the other foot. Measure the length on your paper and use measurement according to the longest foot.

Insert your size in mm or inches with 3 digits into the size helper. Select the recommended and optimal size.
or
[151 : 5.94 : 141-146 : 5.55-5.76 : 22] + [157 : 6.18 : 147-152 : 5.77-6.00 : 23] + [163 : 6.42 : 153-159 : 6.01-6.25 : 24] + [170 : 6.69 : 160-165 : 6.26-6.52 : 25] + [177 : 6.97 : 166-172 : 6.53-6.78 : 26] + [183 : 7.20 : 173-178 : 6.79-7.02 : 27] + [189 : 7.44 : 179-184 : 7.03-7.25 : 28] + [195 : 7.68 : 185-190 : 7.26-7.51 : 29] + [202 : 7.95 : 191-196 : 7.52-7.74 : 30] + [207 : 8.15 : 197-203 : 7.75-7.98 : 31] + [214 : 8.42 : 204-209 : 7.99-8.24 : 32]
Blooming Clover Scallop Crossover Sandal - Soft pink
TRUE TO SIZE. We recommend to use your normal size.
Please enter three digits (e.g. 145)
23,25,26,27,28,29,31,32,
Choosing your size!
Always use our size helper, to find your optimal size, as sizes may not be like other brands.

Always use our size helper on each style as inner measurements vary from style to style.